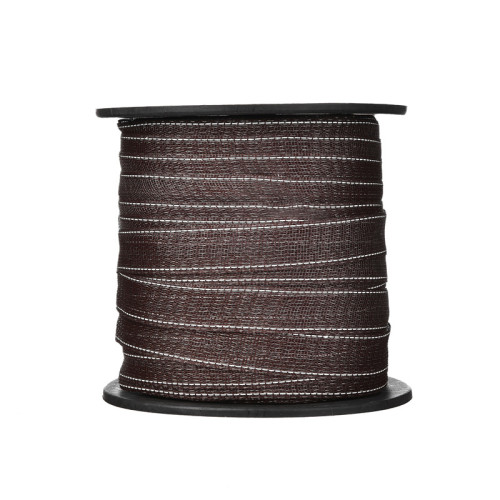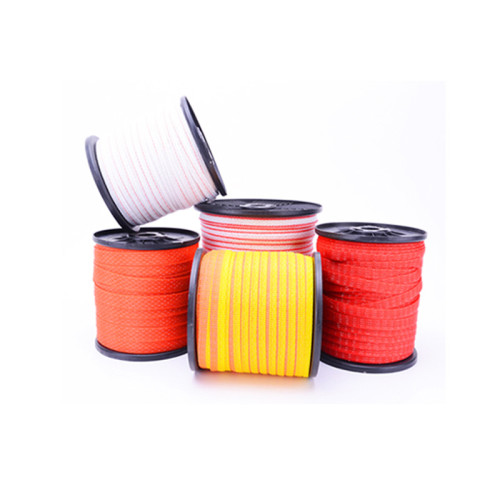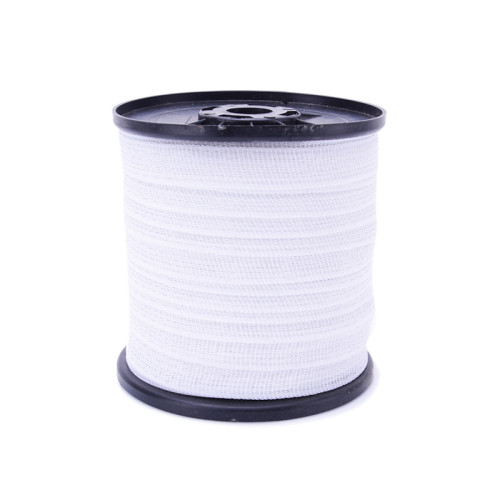 Electric Fence Poly Tape 14 Strands of 0.15MM Stainless Steel, Electric Fencing Brown
Item specifics
Material

PE,UV Resistance
Color

Customizable
Conductor

Stainless Steel
Description

Features
Parameter
Video
Download
Product Composition
Outdoor Display
Various Models
Electric Fence Polytape

Highly visible, lightweight and easy to use. A combination of weather resistant polyethylene and strong stainless steel wire conductors. Added UV protection makes this a long lasting polytape that will look very good for a long time.
The variety of available poly fencing allows you to select from several of those polytape widths. Those options let you customize your fence according to your specifications and livestock needs.
Features
UV Resistance
Highly visible to livestock
14 strands of 0.15mm stainless steel
Compatible with fence energizer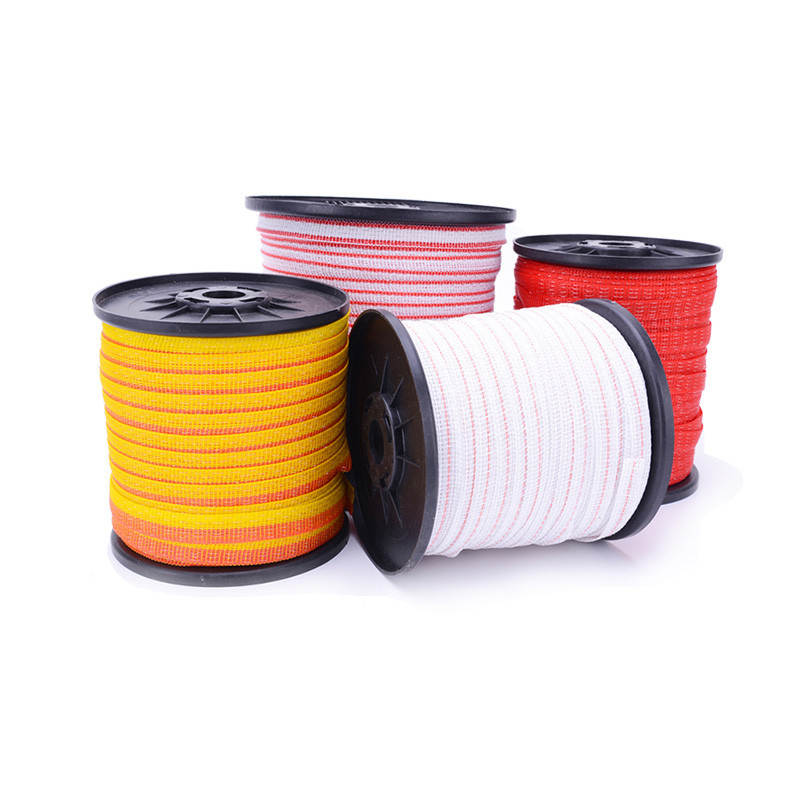 Product Display Video
Polytape is a ribbon-like fencing option that's made from woven strands of non-conductive polyethylene. This woven tape, which is available in several widths, is further laced with conductive metal threads that transmit voltage along a fence perimeter.
Just like a traditional wire-based electric fence, when an animal comes in contact with the poly tape, they receive a mild, corrective shock.
Professional manufacturer.
| | | |
| --- | --- | --- |
| | HPSFENCE CATALOGUE | |
1

Features 5 highly conductive aluminum wires with 20X shocking power.


2

Lock-stitched edges for greater durability.

3

Weather-resistant UV protection for added life in the field.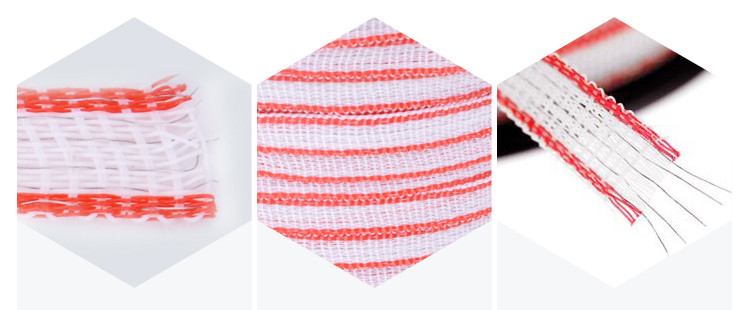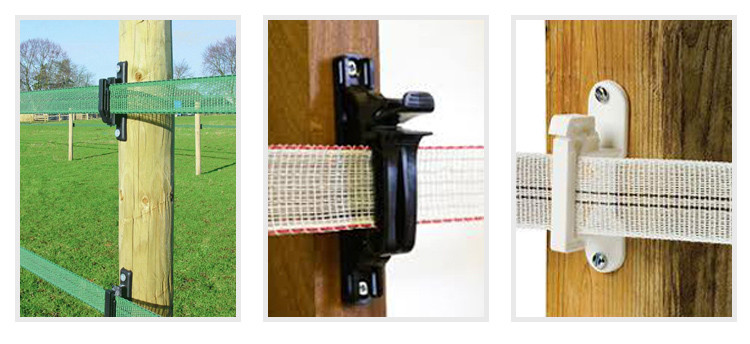 Comparison Of Various Models
| | | | | | |
| --- | --- | --- | --- | --- | --- |
| Item No. | Resistance Ω/M | Width of polytape | Number of SS | Diameter of SS | Length |
| T120520 | 3.6 | 12MM | 5 | 0.2MM | Customizable |
| T130615 | 7.5 | 13MM | 6 | 0.15MM | Customizable |
| T401320 | 1.38 | 40MM | 13 | 0.2MM | Customizable |
| T401220 | 1.5 | 40MM | 12 | 0.2MM | Customizable |
| T501415 | 1.4 | 50MM | 14 | 0.15MM | Customizable |